In an exclusive interview with Emmy Williams Trumpet international magazine speaks to this Nollywood actor that is blazing the film industry with his character as "mirror to life"
A numerous award winner including Mr Nolly 2020, as well as finalist in the second season of the next superstar reality TV show 2020, ADE EMMANUEL IBIKUNLE bares it all.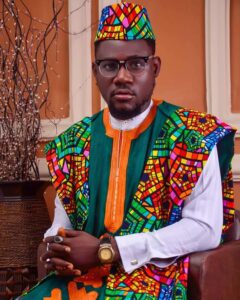 Trumpet: Can you introduce yourself to our readers
Emmy: My name is Ade Emmanuel Ibikunle professionally known as Emmy Williams. I'm an actor, LinkedIn influencer and microbiologist. I hail from the Western region of Nigeria (Ondo State precisely) born in the North (Yauri Kebbi State) schooled in the South ( Delta/Edo State) presently residing in the Eastern part of Nigeria.
Trumpet: When did you start acting, what got you started
Emmy: Thank you,I actually started acting at a very tender age of 7,I could recall then in the church I used to be one of the cast in the church theater group,I started as a child actor but didn't take it seriously
I was a fan of Nigerian movies like High Way to Grave, Baba Suwe etc, I always said to myself one day people would watch me too on TV
Trumpet: Trumpet: Who is your inspiration
Emmy: I was inspired by a dear friend of mine (Pheyella) She looked at me one day and said:
"Emmy, I know one day you'll become a movie star, I see it in you"
She gave me the first money for a movie lecture/class,I can never forget
I later found out she took the money from her tuition fees
I said to myself "if someone could believe in me I won't fail"
Trumpet: What attracted you to begin a career as an actor
Emmy: My love to living different lives made me venture into acting,I wanted to be a pastor,doctor,lawyer,criminal,police,a judge…..
Acting is the only opportunity to live such lives
Trumpet: How are you feeling after getting the award
Emmy: Winning the KOPA awards actor of the year in 2019 was so emotional for me.
When I walked up that stage to collect the award my joy knew no bound I felt so excited that my works were getting recognized in the second largest film industry in the world (Nollywood)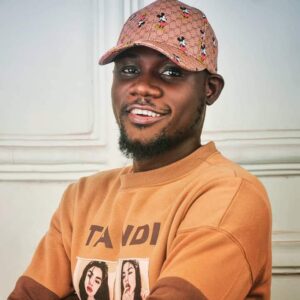 Trumpet: Which role have you played you like the most
Emmy: That would be the character "Salim",in the film "Love and Poverty".
It was a challenging role,Salim was a hot tempered and aggressive woman beater contrary to my personality
I had to work so hard fitting into the character,quite challenging I must say,I gave it my best shot
The role gained positive criticism from pundits
Trumpet: How do you cope with celebrity status
Emmy: Men,it's not really easy you know,you can't do things anyhow you'll just find yourself on social media,you can't dress anyhow,you can't been seen in certain places….
Not easy at all
Trumpet: Tell us about the toughest part of your work and why do you think it's tough for you
Emmy: Taking up challenging role is a task though I love challenging roles
The sleepless nights, the intensive script study, character breakdowns,understanding your character and so on
Trumpet: The entertainment industry is full of stress and pressure how do you cope
Emmy: I try to get enough sleep,I eat healthy diet and go for exercise
I don't leave God out of the equation, He's my source of strength
Trumpet: When you are not on set What else takes your time
Emmy: I have other jobs that keeps me busy
I'm an online PA to some political personalities, I'm a LinkedIn influencer, I do digital marketing,online coaching…..
I have multiple streams of income
Trumpet: How do you cope with a challenging role
Emmy: I try to understand the role,I do my detail research as regards the role
While filming the movie "INSECURE" I played the character "Richard" a Casanova,I had to study the culture of African Casanovas,I watched videos, read books and the mirror became my best friend
Trumpet: As a successful actor What according to you is the mantra of success
Emmy: Learn.unlearn and relearn
Trumpet: Entertainment industry is changing where do you see yourself in the next 5years
Emmy: I see my face splashed on every TV screen all over the world,I see myself starring in Hollywood movies as a leading cast
Trumpet: Can you tell your fans about your next project and what to expect
Emmy: I'm currently working on a film "OYINBO"
This project is mind blowing it resonates the African black skin a must watch movie
Trumpet: We hear of nepotism in Nollywood how do you cope
Emmy: Nepotism is like oxygen, it's everywhere in every sector.
Some producers have favorite actors they want on their projects everytime but you can change that.
I apply for auditions and I give it my best shot
Casting directors will always call you back if you were fit for the role
Trumpet: Any actor you would like to work with
Emmy: Ini Edo,Ayo Makun (AY), Nancy Isime, Genevieve Nnaji
Trumpet: How do you cope with female admirers
Emmy: Lol, I have lots of them.
Some slide into my DM with funny stories
Just be responsible
Trumpet: Word of advice for aspiring actors
Emmy: Be real, be willing to learn, be humble.
Humility will take you to greater height you've never imagined.