Twenty-four hours after Lagos State Governor Babajide Sanwo-Olu announced "a total ban" of commercial motorcycles in six councils and nine development areas of the state, Commissioner of Police Abiodun Alabi warned that violators of the ban will be prosecuted in mobile courts.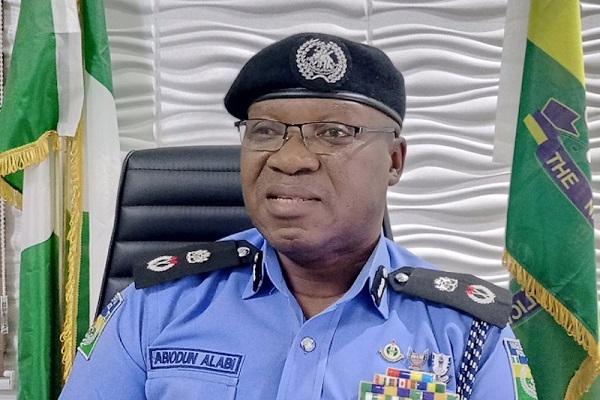 Speaking on Sunrise Daily, a Channels Television programme, yesterday, Alabi said there were plans create mobile courts to prosecute violators of the directive, including passengers.
Alabi said the police have come up with "strategies and tactics" to enforce the directive.
"There is a plan for a kind of mobile court, where offenders can be tried. Wherever you are arrested whether you're the rider or the passenger, you will be charged expressly," he said.
"Over time, people have been enforcing it but they didn't do it in a holistic manner. We are going to look into the intensity of the enforcement and also change our strategies and tactics. We will ensure that this law is enforced to the letter."
Speaking on the implication of the ban on crime rate, Alabi conceded that it may cause a spike in criminality, but he said the police are prepared to tackle any security challenge.
"We are anticipating a spike in crime. We know that banning Okada will increase the crime rate in the state, and we are not unmindful of that. We are already putting in place strategies to contend with them. We are prepared for that," he said.
"The police have the capacity. And it's not going to be the police alone that will handle this; there is going to be inter-agency collaboration. We are going to work in synergy to enforce this directive to the letter.
"Most of the Okada riders are criminals. We have arrested a lot of them with locally-made pistols in the course of their operations. And most of them have been charged to court.
"Most of them are using Okada as a kind of disguise and that's why we have been having discussions with their unions. The best way out is to flush them out of our society. Most of them are masquerading as criminals."
Alabi said couriers, owners of power-bikes and private citizens who own motorcycles are not affected by the ban.
"The blanket ban does not affect couriers that are not carrying passengers. And we will ensure that they are actually couriers and not people pretending to use it to work against the law," he said.
"And people who are private owners and are in uniform are exempted. People who own power bikes are not affected because it's not meant for commercial purposes."
Protesting motorcyclists blocked the Alaba Rago area of Badagry Expressway following police clampdown on errant operators.