The Department of Home Affairs, which has embarked on a massive cleanup campaign, found the Bangladeshi had unsuccessfully applied for asylum in 2015. He is said to have been based in Kimberly, Northern Cape.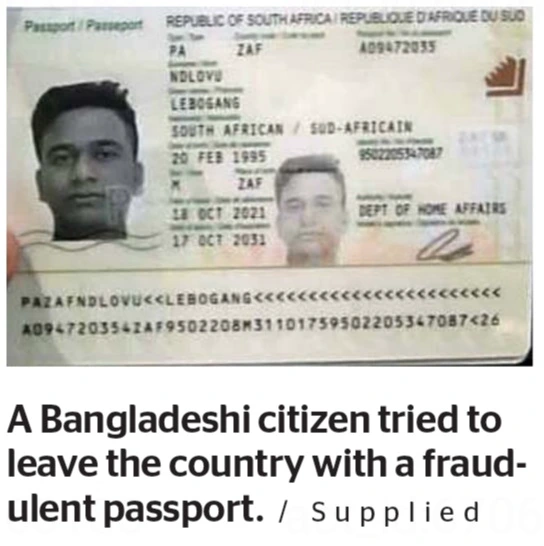 Minister Aaron Motsoaledi pleaded with South Africans to value their documents and not sell them to the highest bidder.
Sunday World reported last month that an explosive report prepared by the department's top brass lifted the lid on the extent to which the recently uncovered fake passport syndicate has penetrated the department, a "serious" security breach for the republic.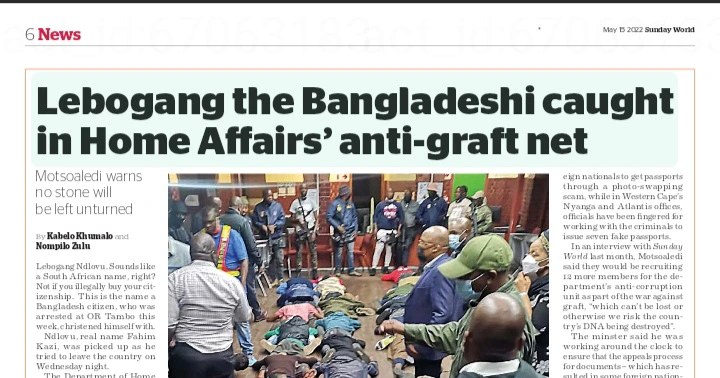 The report shows how a criminal network – which includes 13 foreign nationals and 13 South Africans spanning Gauteng, Limpopo, Kwazulu-natal, Eastern Cape, Western Cape
and Mpumalanga – weaved itself into Home Affairs using corrupt officials.
Source: https://www.iol.co.za/news/south-africa/gauteng/bangladeshi-national-arrested-at-or-tambo-international-airport-while-attempting-to-leave-sa-with-fraudulent-passport-1a992d3d-3b04-49e8-a396-8b7818644e43